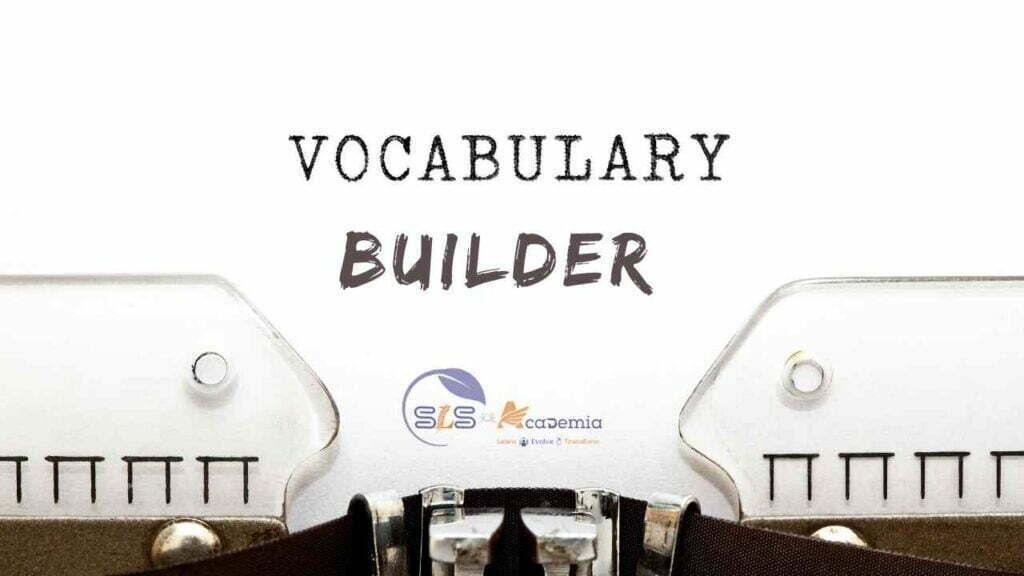 Effective communication and understanding are vital for success in both personal and professional life. Having a strong vocabulary is the foundation of the Art of public speaking. A larger vocabulary not only allows individuals to express themselves clearly and accurately, but it also enhances reading comprehension, cognitive function, and overall educational and professional success.
Our Vocabulary Builder is designed to help you improve your vocabulary and communication skills. We offer a variety of strategies, resources, and tools to help you learn new words and expand your word bank. Whether you're a student, a professional, or simply looking to improve your communication skills, our Vocabulary Builder has something to offer.
We understand that building vocabulary can be a daunting task, but we're here to make it as simple and enjoyable as possible. Our aim is to provide you with the tools and resources you need to improve your vocabulary and communication skills in a way that fits your lifestyle and learning style.
So, whether you're looking to improve your vocabulary for academic or professional reasons, or just for personal growth, we're here to help. We invite you to explore our site and discover the many ways you can improve your vocabulary. Join us on the journey to mastering the power of words!
Vocabulary Builder Resources
Other Sources for improving Vocabulary
There are many books and websites that can help you with vocabulary building. I have named few popular Books and websites that you may use to improve your vocabulary.
BOOKS
1) "Word Power Made Easy" by Norman Lewis:
This book is a classic guide to vocabulary building and is considered one of the best books on the subject. It includes chapters on word roots, prefixes, and suffixes, and provides exercises and activities to help with vocabulary retention.
2) "McGraw-Hill Essential ESL Dictionary":
The first thing you're going to need is a good dictionary so you can look up those interesting words you come across.This dictionary is created specifically for the English language learner, so it's designed in a way that's easy to understand.
3) "Oxford Picture Dictionary"
If you're a visual learner like me, you can really appreciate "The Oxford Picture Dictionary" because it uses beautiful photos and illustrations to teach vocabulary. It also includes target vocabulary sections, pre-reading questions and stories so you can learn new words in context.
4) "504 Absolutely Essential Words"
This book is best for people who want to learn survival English or to build a strong foundation before tackling more advanced material.Like the name suggests, it covers more than 500 of the most important and frequently used words in English.
5) "The Oxford New Essential Dictionary" by Oxford University Press:
This dictionary provides definitions and usage examples for more than 40,000 words, making it a valuable resource for vocabulary building.
WEBSITES
1) YourDictionary: This website offers definitions, synonyms, antonyms, and example sentences for a wide range of words. It also offers a Word of the Day feature, quizzes, and games to help with vocabulary retention.
2) Vocabulary.com: This website offers a variety of vocabulary-building activities and exercises, including a personalized vocabulary list and a "Word of the Day" feature. It also has a mobile app for on-the-go learning.